3 design choices that'll make a small room feel bigger
Maximizing space in a home with small rooms can seem difficult, especially when there are no plans to knock down the walls. There are, however, plenty of sneaky design techniques you can use to make these spaces seem larger than they appear – no demolition necessary.
With these tips and assistance from a Decorating Den Interiors personal decorator, you can make your small rooms seem bigger with ease:
1. Accentuate your walls correctly
If your walls are painted dark, you've run into your first problem. Deep browns and burgundies absorb light, according to Shutterfly, which can make a room seem less spacious. Consider softer, lively tones that will bring your room back to life, like light blue, cream and French vanilla.
"Hang large mirrors strategically on your walls."
After switching up your color scheme, we suggest hanging large mirrors strategically on the walls. This is another simple way to reflect light and trick the eye into believing the amount of space has multiplied.
2. Invest in furniture that respects your space
Filling your rooms with oversized, bulky furniture is the easiest way to shrink the space. Instead, Neila Deen of Houzz suggested investing in low-profile, streamlined furniture.
"Low-profile furniture essentially means low to the ground. A low-profile sofa, for example, means there's a small distance from the floor to the sofa seat," she wrote for Forbes. "From a design standpoint, this usually means smaller sofa legs, streamlined cushions or a narrow base."
Talk to your decorator about furniture that can equally maximize style, space and functionality best in your room. He or she can introduce you to the array of furniture Decorating Den Interiors carries.
3. Guide your eyes around the room with lighting
By taking advantage of the natural lighting, you can get rid of the shadows that enclose the space and make it feel cluttered. Your personal decorator can help you find the perfect window treatments to flow with your décor and accentuate the amount of light that comes in.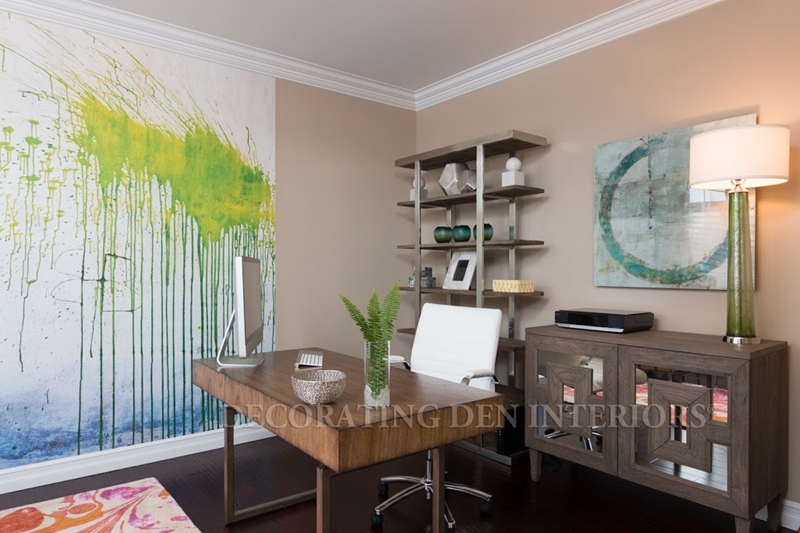 But what do you do when the sun sets? After hours, you can keep the enhanced-space illusion going by strategically placing light fixtures around the room. Apartment Therapy recommended using varied light sources and locating them near the foreground, middle of the wall and close to the ceiling. This attracts the eye, guiding it through the room, which often makes the space feel bigger than it actually is.
There's no need to relocate when you're feeling cramped on space. Using these design techniques, your Decorating Den Interiors personal decorator can make your petite place seem like a boundless boudoir. He or she will come over for a free in-home consultation to feel out your space and discuss your décor and design goals. If you're ready to broaden your horizons, contact a home interiors consultant today!