4 reasons to float your furniture
Pushing your sofa, lounge chair and end tables up against the wall is the standard living room setup. But that's not your only arrangement option. Have you ever considered floating your furniture? It's a unique way to ditch the basic placement, mix things up and make the most of your space.
Need help making the adjustment? Just reach out to a Decorating Den Interiors personal decorator. He or she will likely advise you to make the move for the following reasons:
1. It can divide a room in an open floor plan
An open floor plan can make room division seem impossible. But with the appropriate placement of furniture, you'll create fine lines between the living room and kitchen with ease. Instead of placing your sofa against the wall, bring it in closer to the middle of the room and place the love seat adjacent. Your open floor plan will seem a lot less disjointed and more cohesive.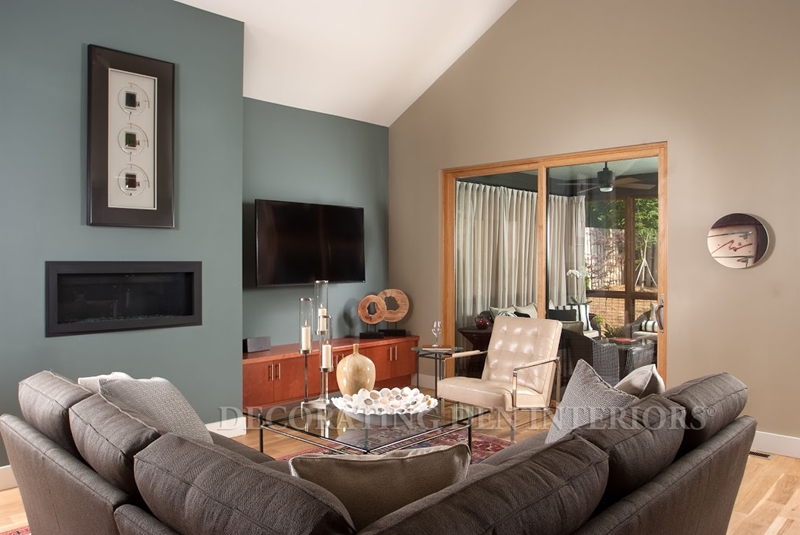 2.  It creates an intimate environment
By bringing your seating arrangements closer together, you'll create a more intimate atmosphere that encourages guests to engage in conversation. If your visitors are any further than 8 feet apart, this makes it more difficult for them to get comfortable, according to Apartment Therapy.
3. It'll direct the traffic flow
Since floating your furniture really helps to establish walls that define the room, it can also create somewhat of a hallway to help guide your guests throughout your living space and ease the flow of traffic. But don't just bring your sofas and chairs closer to the center of the room – keep the chests and side tables nearby as well.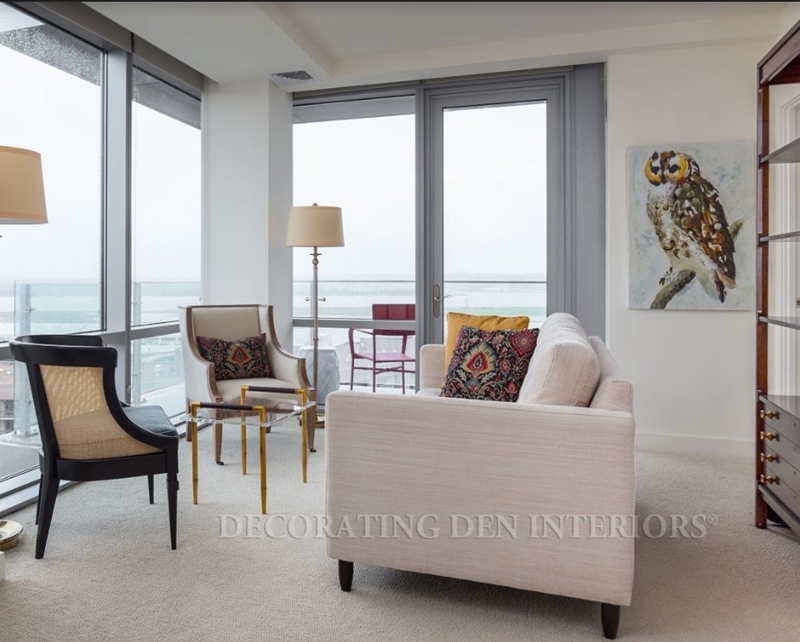 4.  It allows you to maximize the seating arrangement
Without the proper arrangement, a large piece of furniture can take up too much space and allow little room for other seating options. By placing your sofa and coffee table correctly, you can maximize the space to create room for another place for guests to sit.
Are you ready to spruce up your living space? It's time to get in touch with a design consultant from Decorating Den Interiors to schedule your free in-home consultation. With his or her help, you'll figure out how to make the most of your space while keeping it stylish and fully functional.