5 ways to repurpose an empty room
So there's an extra room in your home that's been collecting dust for years. Maybe it's an empty nest, courtesy of your daughter moving away to college, or it's the token storage space. Regardless, you're ready to turn it into an exciting, livable nook, but you're just not sure which route to take.
Don't worry – there are plenty of options for flipping the space around. Just get in touch with a Decorating Den Interiors personal decorator and ask for an opinion on these suggestions:
1. A master closet
The master walk-in closet of your dreams doesn't have to remain a figment of your imagination. Make it a reality by turning the spare room into the luxurious wardrobe you've always wanted. A personal decorator can introduce you to tiered racks, shelving and storage systems that will transform the space with ease. And don't forget a chaise lounge covered in throw pillows – Country Living magazine said you'll need it to relax and ponder potential outfits.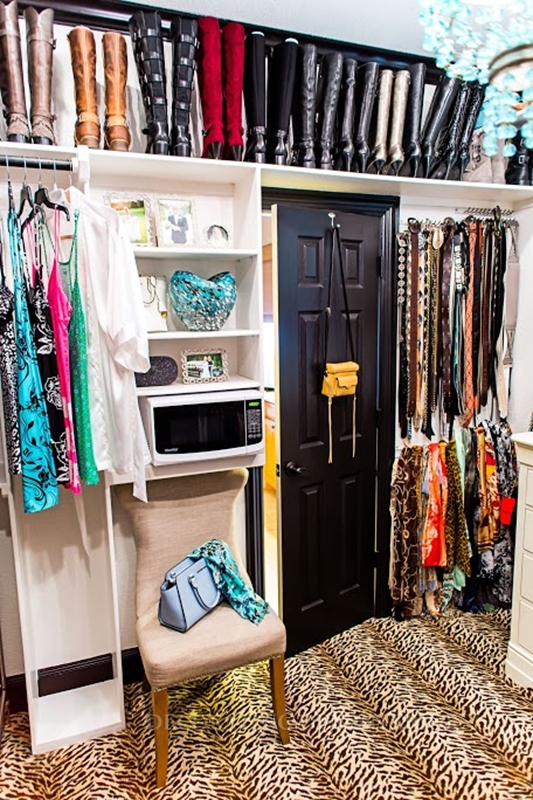 2. A reading nook
If you're a bookworm who's always secluding yourself in your room to finish the latest novel before bed, you deserve a reading nook. Consider creating a shelving system using multiple book shelves to cover the walls, and a comfortable sofa that makes it easy to get lost in your book. Ask your personal decorator about which lighting fixture will add the right depth and character to your sanctuary.
3. A playroom
The days of stuffing your kid's toys in the coat closet are over. Instead, you can surrender them in the "fun zone," as Houzz suggested, turning that spare room into a play place. Your decorator might suggest a hard surface for painting pictures, an easily-accessible chest for the trinkets and a lounge sofa for cat naps.
"Turn the space into a guest room they'll never want to leave."
4. A guest room
There's no need to offer up the couch to your visitors when they stay home. Just turn your spare space into the guest room they'll never want to leave. Your personal decorator will likely suggest a day bed, which is fully functional as both a sofa and pull-out sleeping arrangement. This furniture choice will ensure you're maximizing the space.
5. A fitness center
Sometimes, finding time to hit the gym after a long day at the office seems nearly impossible. But what if the fitness center was just steps away from the living room? You don't need a gym membership to stay in shape, just turn the empty room into your own exercise haven! Consult your personal decorator on how you can use all of the space to your advantage. He or she may suggest slim shelves that allow you as much floor space as possible for physical activity.
Before you turn the room into something special, contact a Decorating Den Interiors design consultant and schedule a free in-home consultation. He or she will assess your space and help you decide which accessories and pieces of furniture will make the best fit.