Conquering the holiday blues after the decorations come down
The new year has officially arrived, and if you already haven't done so, it's time to take down the Christmas decorations. This timeframe can be eerie for some, as a dull, empty space that was once filled with a riveting, lively Christmas tree can bring on the holiday blues. To ensure your home doesn't inspire these bad feelings, however, it's important to be proactive about getting your space back in shape to exude the comforting atmosphere it once had before Christmas arrived.
Conquering the holiday blues after the decorations come down is totally achievable with the following tips:
1. Take the opportunity to reorganize
After taking down the decorations and saying goodbye to the Christmas tree until next year, it's likely that the living room is left in shambles. But don't let the clutter and chaos keep you from transforming the room back to its natural state. Instead, take advantage of the opportunity to reorganize. Perhaps you can invest in a custom shelving or cabinet unit to place in the basement or garage to keep your decorations in order in the future.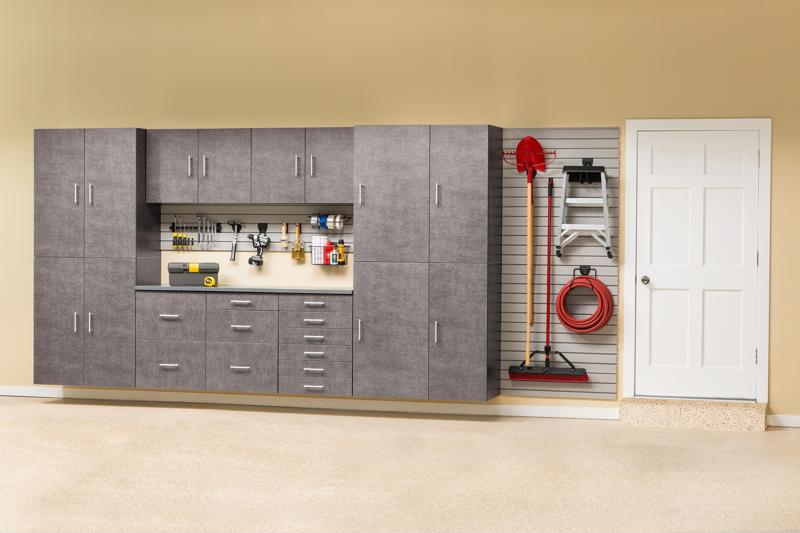 2. Consider a new theme
Even if you loved the way your living space looked before hanging the Christmas decorations, it might seem less fab and more drab once everything comes down. So why not consider a brand new theme for the new year? Brighten things up in 2018 by following Pantone trends – some of this years top colors include a bright yellow shade called Meadowlark, Cherry Tomato, Pink Lavender, Blooming Dahlia and Ultra Violet. You can disperse these colors subtly through accent decor, or take a huge leap and paint your walls with your favorite shade.
3. Add a few pieces of furniture to your home
Perhaps your eyes immediately went to your outdated furniture after taking down the Christmas decor. If that's the case, spruce things up by replacing your old pieces or simply add a few new statement pieces to the lineup. A gorgeous new lounge chair in the living room can bring youth to your space, or a new dining set can completely transform your eating area. Take time to decide what you need and what can liven your space back up for the new year.
"The shadow cast by a new lighting fixture can set the mood."
4. Spruce up the walls
The glistening lights and holiday decorations that gave your rooms a festive personality need to be replaced with new wall decor. Find artwork that matches the new theme you're going for, or hang photography that complements your new furniture effortlessly. Even the shadow cast by a new lighting fixture can set the mood and provide a sophisticated vibe in any room. This small and subtle change could be exactly what your room needs to recuperate from the holidays!
While you may be sad that the holiday season is over, now's the perfect time to take advantage of the opportunity to reevaluate your living space and give it an entirely new look! If you need help changing things up for the new year, don't hesitate to contact a Decorating Den Interiors personal decorator. He or she will come to your house for a free consultation to check out the space and provide suggestions based on your style, personality and any design elements you have in mind.
Don't dwell on the fact that the holidays are over. Instead, embrace the new year and give your home some much deserved updated decor! Reach out to a design consultant from Decorating Den Interiors to get started today.