Decorating around the Christmas tree
Christmas is just weeks away. Some people have had their tree out and decorated for quite some time already, while others are just now getting around to setting up the festive decorations. If you're one of the latter and you're still not sure how to make the rest of your living space flow with your Christmas tree, have no fear. It's not too late to turn your home into a winter wonderland your family and friends will love.
Adorning your tree with ornaments, lights and garland is simple. What about the rest of the space? Before you can rock around the Christmas tree, you need to make sure the rest of the room is decorated to complement it. Here are a few tips for getting the job done:
Change your color scheme
Even if your Christmas tree isn't covered in traditional holiday colors, you may want to think about changing the overall color scheme in your living space to complement this new focal point. This doesn't mean you have to paint the walls and buy a new sofa – instead, think about how you can take advantage of accents. A gorgeous area rug adds a new level of comfort to the space, brings the room together and can help accentuate the tree. Throw pillows and blankets scattered among the seating areas are great complementary pieces as well. And of course, the rest of the Christmas decorations you use throughout the room should match the color theme you followed with your tree.
Not only does accenting make the overall design of the room pop, but it's the perfect way to make a statement when you don't have a lot of time to completely transform the room. Plus, it's a simple way to ensure an easy transformation when the next season arrives.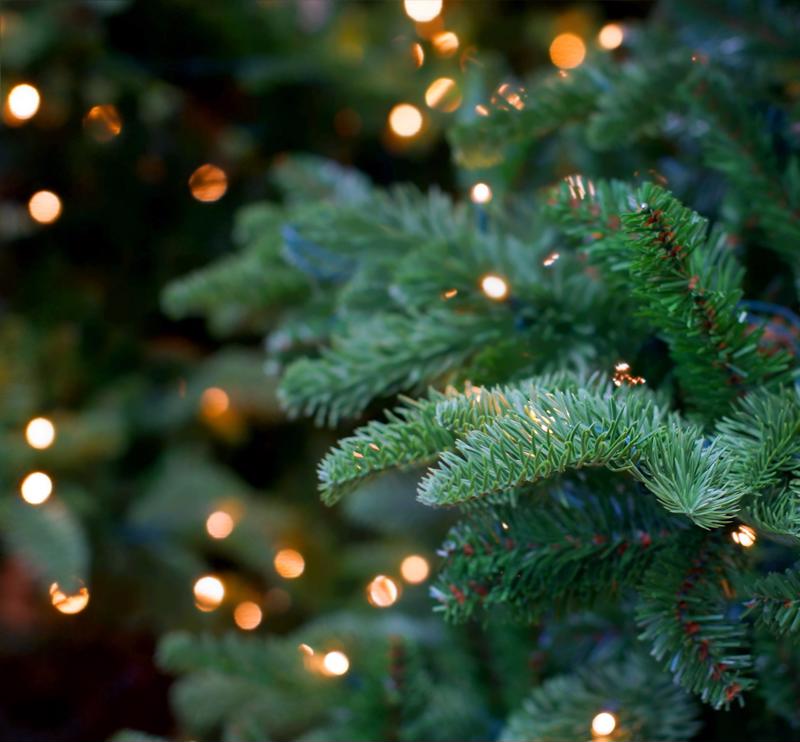 Hang some lights and use candles
The tree isn't the only thing that should be lit. Take advantage of the lines and edges throughout the room to hang string lights. This is a delicate way to make the television, doorway, windows and picture frames pop. Remember: Stick to white lights or complement the color scheme with the same hue as your decor.
Candles are ideal this time of year as well. Browse your favorite candle store for a few of your favorite seasonal scents to distribute around the room. This piece of decor is multifunctional – it lights things up, produces a festive aroma and adds another layer of comfort on to a cozy night in.
Exchange your window treatments
Even if you plan on decorating the outside of your home, make sure your guests, neighbors and passers-by can see all of the hard work you put into decorating your Christmas tree and the rest of your home. A new set of sheer window treatments can ensure everyone can see your beautiful interior decorations for the holidays.
There's no time to waste! Don't let your living space go unfinished this holiday season; your tree needs some complementary decor. If the idea of completing this task on your own stresses you out, you may consider contacting a design consultant from Decorating Den Interiors. He or she can come to your home for a free consultation to evaluate the space around your Christmas tree. From there, our professional will offer tips and advice based on the allotted room, your ideas and the holiday theme.
So what are you waiting for? Contact a personal decorator from Decorating Den Interiors today to get the rest of your home ready for the holidays.