Everything you need to create a cozy book nook
So there's an empty corner in your home that's been collecting dust for years. You've always wanted to utilize it, but you've never been sure how to make the most it. If you want to turn it into a space that's cozy, intimate and functional, designer Nate Berkus has the answer for you: a book nook.
"If you have an empty area somewhere in a room in your house, one great thing to solve that is to create a reading nook," he told The Huffington Post. "You can create a comfortable, beautiful spot where there was nothing before."
"Think of it as your place to escape for total relaxation."
Think of it as your place to escape for total relaxation and tranquility without the need for travel. Who wouldn't want their own personal getaway that's just footsteps from the bedroom?
Are you ready to get started? Here's everything you need to create the book nook of your dreams:
1. Advice from a Decorating Den Interiors personal decorator
Before you start gathering materials, get in touch with a personal decorator from Decorating Den Interiors. He or she can come to your home, evaluate the space and give design advice that'll help you decide how to maximize the space best.
2. A place to get cozy
To be as comfortable as possible while flipping through magazines, Homedit suggested choosing a piece of furniture that will form to your body. Perhaps a daybed or reclining chair will benefit you most.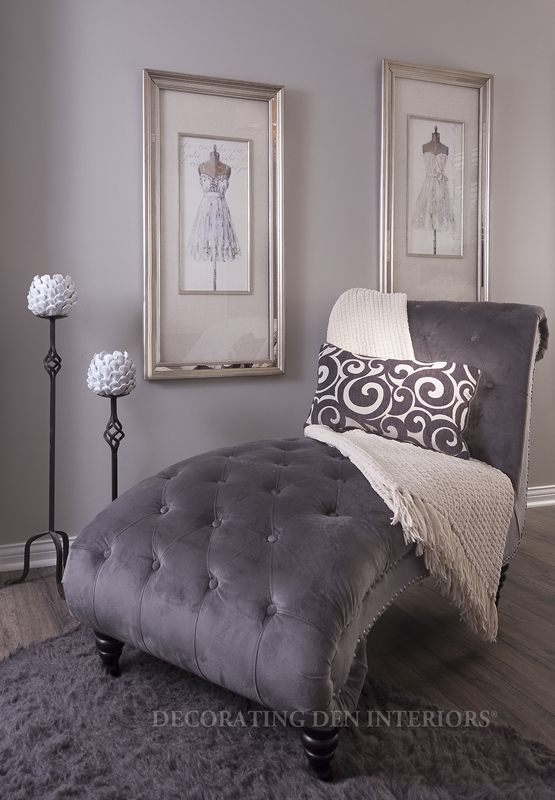 3. The perfect light fixture
An ideal space for a book nook brings in the perfect amount of natural lighting, but you won't always be reading during the daytime. Talk to your decorator about your lighting fixture options. He or she may suggest a floor lamp or pendant fixture to hang right above the seating area.
4. A shelving unit to store your books
You have dozens of novels, paperbacks and magazines to store, so you'll need a shelving unit of some sort. Ask your design consultant about creating a custom system that's tailormade to your style and allotted space.
5. A side table for your cup of tea
You'll need a place to set that cup of tea when you need to flip through the pages, so invest in a rustic side table.
Are you ready to create the personal escape of your dreams? It's time to reach out to a Decorating Den Interiors design consultant. Contact us today to schedule your free in-home consultation.