Grab these cozy accessories for your living room this winter
Whether it's icy roads, snow capped houses or bitter temperatures, there are dozens of factors that signify winter's true arrival. These exterior differences impact the atmosphere inside of your home as well. It's an inspiring time to cozy up next to the fireplace in your favorite knitted sweater with a cup of hot cocoa in hand.
To elevate the atmosphere to another level, however, your living room needs a few improvements. Here are four cozy accessories to add to your space this winter:
1. Cable knit throw blankets
Much like your closet full of sweaters for fall and winter, a cable knit throw blanket can add character and comfort to a frigid day. Cable knit is a cute seasonal pattern that brings a festive holiday vibe to your living room while functioning as a cozy element for guests. Choose vibrant red and green for Christmas or stick with hues that balance out the rest of your space.
2. Faux fur area rug
Faux fur is the ideal texture for winter accessories, according to HGTV. It adds the perfect element of coziness and warmth through sight and touch. A white sheepskin area rug can bring your living room together, all while making it more comfortable and inviting. Just picture your faux fur area rug keeping your feet warm on a crisp night next to the fireplace while you watch the snow fall. Doesn't that sound endearing?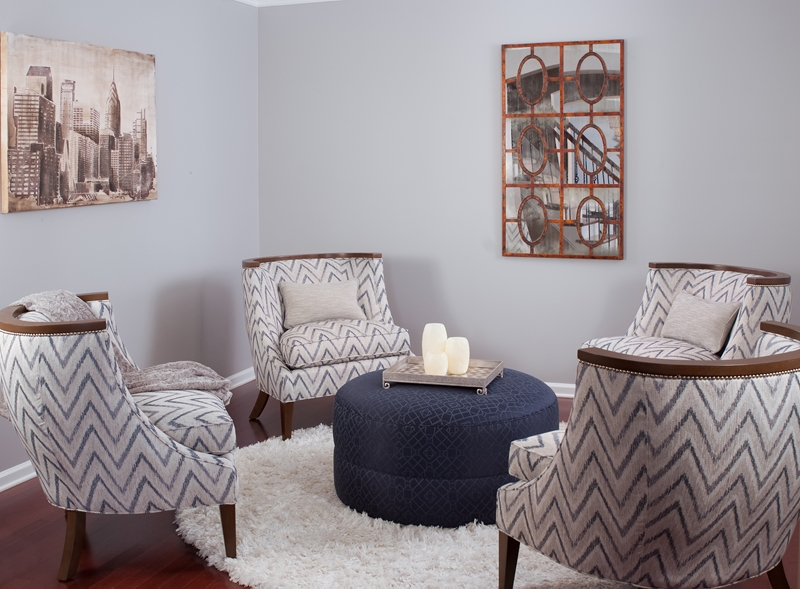 3. Textured throw pillows
Consider the textures mentioned earlier and imagine adding them to your sofa in the form of throw pillows. Winter is the perfect opportunity to dress your furniture in a variety of colors and textures, so take advantage of the festive accessory pillows at your disposal. You can follow a holiday theme that makes the sofa the focal point of the living room, channeling hues of gold, red and green, or you can stick to a traditional, warm color scheme that complements your current living room layout.
4. Seasonal wall art
Don't neglect your walls this winter. Spruce them up with seasonal art work! Choose from a variety of portraits that embrace a winter wonderland, or follow a bold, abstract theme and hang pallets dressed in your favorite seasonal hues instead. Wall art is the perfect accessory for an easy fix in a room that's lacking decor, making it cozier and more inviting than ever.
Not quite sure how to arrange these new accessories? Get in contact with a personal decorator from Decorating Den Interiors. He or she will come to your home and provide a consultation free of charge to evaluate the space and provide recommendations based on your living room layout and your personal insight and ideas.
Hints of winter are surfacing as we speak – don't hesitate to reach out to a Decorating Den design consultant today!