Holiday decorating tips: Subtle ways to spread holiday cheer throughout your home
It's safe to say that the holidays can be slightly overwhelming. Between bracing yourself against the crowded department stores and cooking a feast for the entire family, it can be difficult to sit back and absorb what's going on without feeling like you're going overboard. But you don't have to feel the same way when it comes to decorating your home for the season. In fact, there are plenty of subtle ways to embellish your space.
Christmas will be here before you know it. Are you ready to start decorating? Just reach out to a Decorating Den Interiors personal decorator for advice on how to simplify holiday décor throughout your home:
Roll out the seasonal entryway rug
Don't exhaust your guests the second the walk through your door. Greet them with subtle holiday cheer by lining the floor with a seasonal entryway rug. Remember: It doesn't have to be Christmas themed – just choose an inviting shade like deep red, chocolate brown or forest green.
Make the rooms shimmer
There's something so cozy and comforting about the perfect lighting, especially around the holidays. Beyond your Christmas tree, twist a string of lights through your stair railing and around your mantel decor.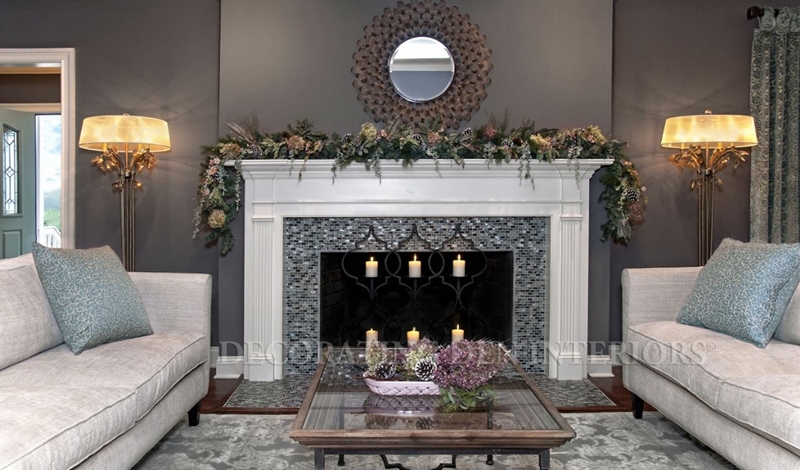 Hang subtle holiday-inspired wallpaper
According to Southern Living magazine, grasscloth wallpaper brings just the right amount of warmth to a room, especially around this time of the year. Place it on the wall near your Christmas tree for the ideal backdrop.
Deck the halls with festive art work
If you're not interested in hanging wallpaper this holiday season, simply decorate the walls with festive pieces of art. A simplistic Christmas tree or holiday narrative will make a sweet yet subtle statement in the dining room. Or, you can consider hanging a rustic photo of a family feast in the kitchen.
Accent your rooms with festive colors
Your color scheme doesn't have to stand out – the traditional green and red shades aren't the only hues of the holiday season. If you want to go for a clean look, Houzz recommended accenting the rooms in your home with accessories in navy and silver. Or, choose a gold color palette which makes for an elegant and sophisticated look.
Choose the right dining room table
Your dining room table is an important piece that helps set the tone for Christmas, but that doesn't mean you have to go overboard. Unless you're feeding a large group of people for the feast, you don't need a long family-sized table. Stick to something that's chic and subtle if you only have a few guests coming over.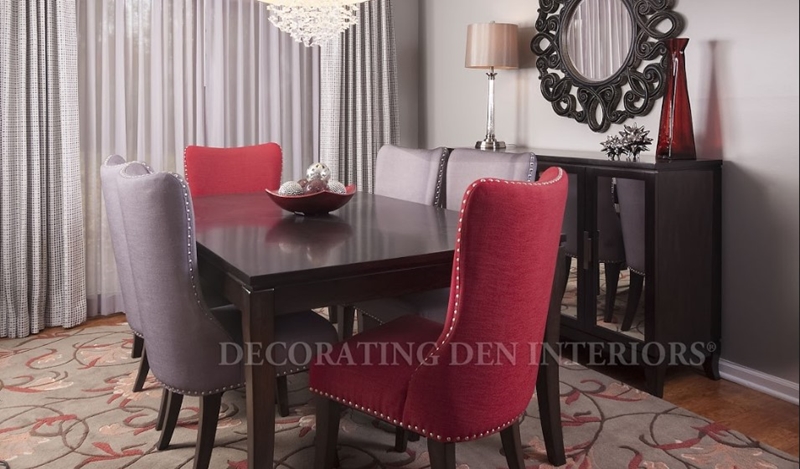 Fill your home with holiday scents
There are a number of comforting scents that complement the holiday season. Fresh pine, snow and roasted chestnut are among many. What better way to fill your home with holiday bliss than with a few scented candles? Place one on the chest in the entryway to welcome guests in with open arms. Light another near the window for your guests to sit back, relax and enjoy the snowfall on Christmas day.
See, holiday décor doesn't have to be overpowering. Adding subtle yet festive hints to your home is simple. Once you're ready to make some moves, get in touch with a design consultant from Decorating Den Interiors to book your free in-home consultation. With his or her help, you can develop a strategy for delicate décor before you ring in the holidays with your family and friends.