How to change up your holiday decor this season
While Thanksgiving is on the horizon, Christmas will be here before you know it. Soon, you'll be decorating the tree, building snowmen with the kids and decorating cookies while listening to music that gets you in the holly jolly spirit. This time of year is so traditional and nostalgic, often taking you back to your childhood splendor as you imagine yourself just as happy as your own children when they open their Christmas presents. While there are plenty of classic touches about the holiday season that simply can't be changed, there are many different ways to decorate and start new traditions to pass on to your family.
Looking for some holiday inspiration? Here are a few ways to mix up the Christmas decor this year:
Follow the "less is more" vibe
Oftentimes, Christmas is associated with an abundance of decorations, creating your own whimsical wonderland in the comfort of your own home. Instead of following through with this usual option, consider a theme that's more minimalistic. Perhaps you focus on using one bold color – white, green or red – instead of a mixture of the three for a simplified look.
Consider a theme centered around one item
Similar to the statement around color, it can be easy to decorate with dozens of different Christmas emblems and items. Instead of turning your home into a habitat for all of the characters in your favorite classic holiday movie, choose one staple item and style the rest of your home around it. Country Door recommended basing your decorations off of Santa, the gingerbread man or bows, but you should choose an item that means something to you. From there, take advantage of the new item with holiday pillows on the sofa, colored and scented candles, table runners and other key pieces of decor that can bring the room together.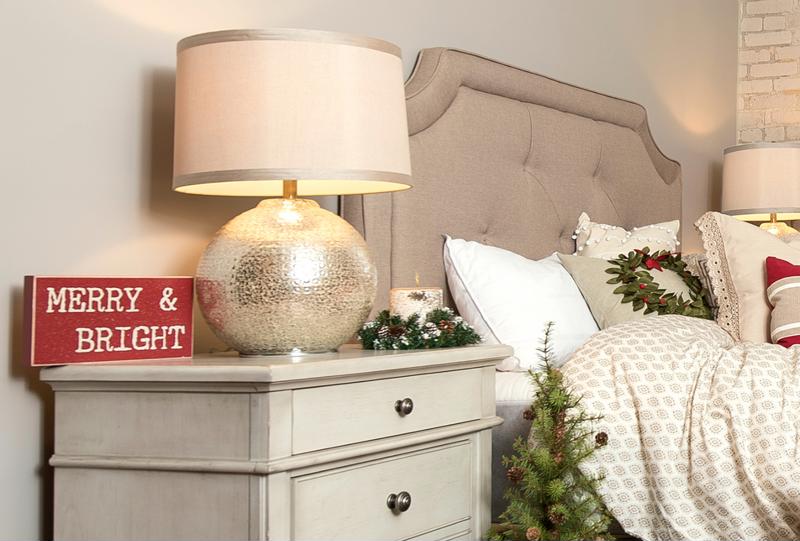 Decorate in a new place
Everyone has that one room in their home that gets the most attention around Christmas. Perhaps it's the living room, where you get to decorate the mantel and gather around the fire during the holiday season. While this can be a tradition that's hard to bust, decorating a different room as the main focal point during this time of year can give you a whole new perspective on the holiday season. For example, you can focus on the dining room instead – when the tree and majority of decorations are in this living space, you and your family members may be more inclined to gather around the table for conversation.  There's also a great opportunity here to decorate the guest room – a new comforter for your visitors with coordinating shams can make the room pop and keep guests in the holiday spirit throughout their stay.
Try a new tree
The Christmas tree is the most common denominator in decor in homes during the holiday season, and many people decorate with the same ornaments year after year. If you really want to mix things up, consider a different colored tree. A gorgeous white option makes a modern and stylish statement without taking away from the spirit of Christmas.
It's hard to believe that it's almost time to start shopping for Christmas presents, let alone decorating for the holiday season. If the idea of mixing things up from the tradition intimidates you, consider working with a professional. A personal decorator from Decorating Den Interiors can help you navigate the trends and classic options to devise a decorating plan that caters to your personality, style, wants and needs. During your free consultation, the decorator will come to your home to evaluate your space, go over your ideas and provide insight based on the latter.
Don't let the idea of changing your normal design and decor for the holidays keep you from creating new memories and traditions! Contact a design consultant from Decorating Den Interiors today to get started.