How to create a "she shed"
When was the last time you went into your husband's man cave? Let's face it, you only make that mistake once. Man caves are a dark place where old pizza boxes live void of sunlight and fresh air. But if the guys can have a whole room dedicated to not wearing pants, then why can't ladies have their own oasis? Don't worry, you can! Introducing the ever-so quaint and luxurious she shed. That's right – women are taking over the garden shed and using it as their personal cabana right in the backyard.
While there are no steadfast rules for building a she shed – it should be filled with all the things that make you happy – you should still have the staple comfort items. Here are some steps on how you can create the coziest she shed right in your backyard:
Step 1. Shred the shed.
First thing's first – you need the shed! Whether you are repurposing your existing tool shed or purchasing a new one, you can clean it up to create the perfect space for an idyllic getaway. Once you find a new home for your gardening tools, you'll quickly begin to see how the space can come together. But if you're lacking vision, simply consult a Decorating Den Interiors personal decorator to help you throughout the redesign process. If you don't have a shed yet, don't worry – they're relatively easy to assemble, and you can pick any style you want. Some even look like little cottages!
"Consider doing an accent wall with a cool design."
Step 2. Let there be light (colors).
Once you have your space all cleared out, your next step will be to get to painting. Pick your favorite color, or opt for a traditionally calming hue like light blue, noted Country Living. When you are assessing your color swatches however, it might behoove you to first look at your furniture options and fabric patterns so you can match them accordingly. Also consider doing an accent wall with a cool design.
If you peruse Decorating Den Interiors' website, you can get a better idea of what your options are for your small space.
Step 3. Fill the space.
So now you're getting into the tricky, but fun step. Because these spaces are so small, you have to know exactly what furniture to use in order to maximize the space. Your personal decorator from Decorating Den Interiors will direct you through this process and even give you a free consultation. This small space will be a fun project for both of you. But in the meantime, consider some of these ideas:
Go for comfort: You probably don't have the space for a whole sectional, but wouldn't you rather be stretched out on a delicate chaise? Sink into one of these and you'll instantly get lost in a good book or a sweet day dream.
Multifunctional storage: Because your space is limited, you'll need to get creative with your coffee table. A chest is a chic place to rest your tea and hold all your cozy sweaters and blankets for those chilly nights.
Perfect the patio: Don't forget, the outside of your shed should look inviting, therefore you might want to consider even having a little picnic area so you can enjoy the sun.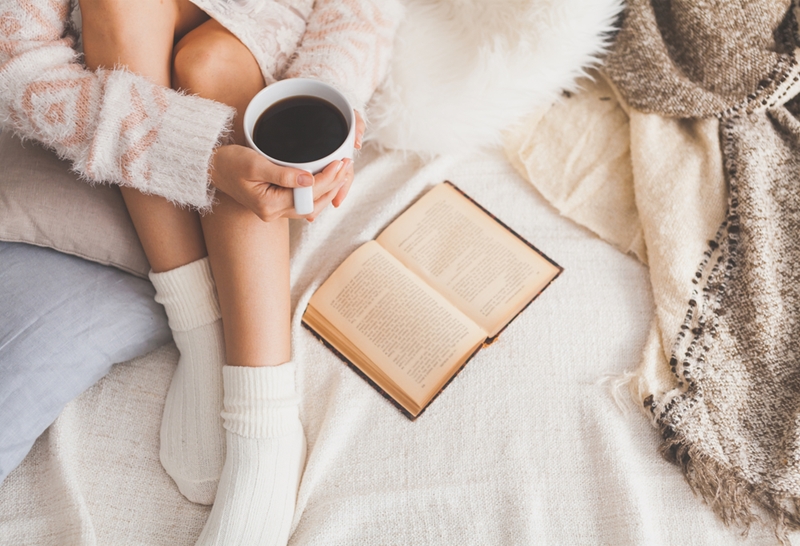 Step 4. Accessorize.
Now comes the fun part. Once all your main furniture is settled in, you can start personalizing your space with whatever you'd like – of course, the fluffier the better. Your personal decorator will be able to give you a complete plan but, here are some elements that will tie the whole space together:
Oversized pillows: Make your shed extra snuggly with some oversized pillows. Pile them up and plop on in – you'll be sure to feel the stress instantly disappear.
Refresher station: If you still have room for it, consider incorporating a bar cart so you can always have your favorite drinks on hand without having to return to the house.
Mini library: Because you're getting creative with your room, you can install a bookshelf on your wall so you don't lose floor space. Line these shelves with your favorite books or pictures of loved ones and events that make you smile.
Reading lamp: Don't go inside just because the sun has set over the shed. Make sure you're prepared with a reading lamp that you can put right behind your chaise so you don't even have to get up.
Dress up the windows: For when you need some extra privacy, be sure you have the best customized drapery to swipe across the windows.
And there you have it. Just be careful – at the end of this project, your husband might just reconsider his man cave and try to take over your she shed!