How to create your own personal library
The library is the perfect place to unwind, collect your thoughts and let your creativity run wild. It's an escape from reality into a world of fiction, fantasy and more. Still, you don't always need a library card to fulfill your desire to dive deep into your favorite novel. What if this closet of literature was just steps from your bedroom? It's time to turn that hidden corner nook or spare bedroom into your own personal library.
Before you start decorating, rearranging and accessorizing, here are a few tips to ensure the creative project runs smoothly:
1. Call your personal decorator
You may be overwhelmed at the thought of getting started, but don't worry. You can get in contact with a personal decorator from Decorating Den Interiors who can help develop a theme, and choose the right furniture and accessories to make the most of the space.
2. Come up with a theme
Whether you want to follow a classic library theme filled with dark hues and bookshelves to the ceilings, or go for a more modern, sleek look, your design consultant can steer you in the right direction. Don't hesitate to ask for suggestions – your decorator can bring your vision to life.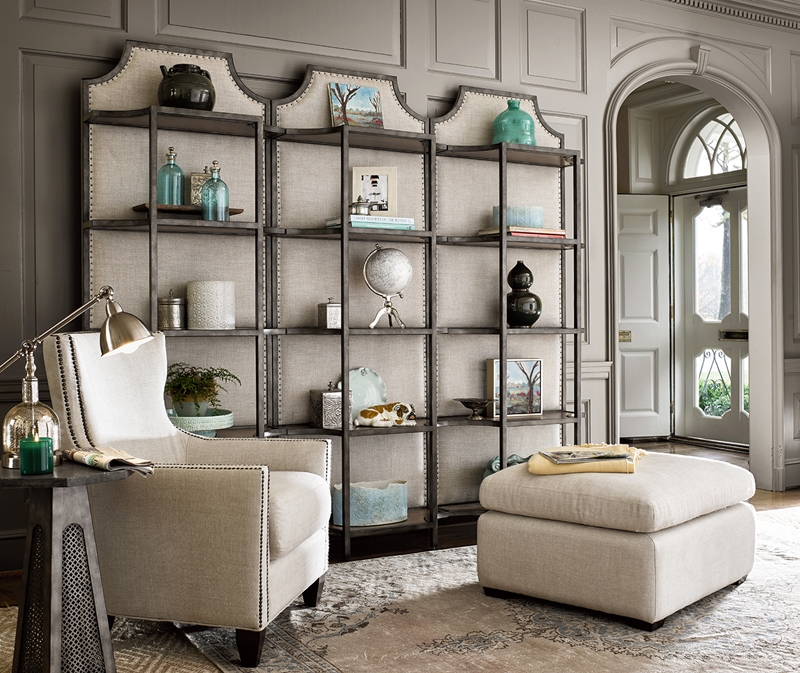 3. Choose multifunctional furniture
Filling the room with bookshelves might seem like your only option, but that won't maximize the space. Consider using multifunctional furniture storage areas to place your books and trinkets. Hanging shelving units from the walls makes great use of the space, while also providing full functionality and style.
4. Perfect your lighting
During the day, you should make the most of the natural lighting. Consider sheer window treatments that let the sun shine in and fill the room. When the sun goes down, however, you'll need fixtures that produce enough light to help you read, but also accentuate the theme. Your personal decorator can help you choose standing, pendant or desk side lamps – or possibly a variety of all types.
5.  Accessorize with comfort in mind
Remember: This is your reading sanctuary. Comfort should be a top priority. Fill your furniture with plush throw pillows, line the floor with an area rug and hang decorative art on the walls to make the room as cozy as can be.
Are you ready to get lost in your favorite book in the comfort of your own home? It's time to call a design consultant from Decorating Den Interiors so you can start creating your personal library. Your personal decorator will come into your home for a free consultation to evaluate your space and give your designer insight on decor, furniture and accessory choices. With his or her help, you'll turn that extra room into a book lover's dream come true.
So what are you waiting for? Don't hesitate to reach out to one of our professional design consultants today!