How to spruce up your entryway
It's common to forget about decorating your entryway. After all, it's such a small space you spend minimal time in. But think about it this way – it's the first impression your home makes and you want to make it count. Don't let foyer décor fall by the wayside! Just follow these tips and your entryway will turn out equally functional and stylish:
Paint the walls with a welcoming color
Choose a color that offers a warm welcome to your guests the second they walk through the door. Real Simple magazine suggested a bold shade of red. For a subtle approach, consider dutch chocolate or taupe. A Decorating Den personal decorator can help you decide which shades work best in your space.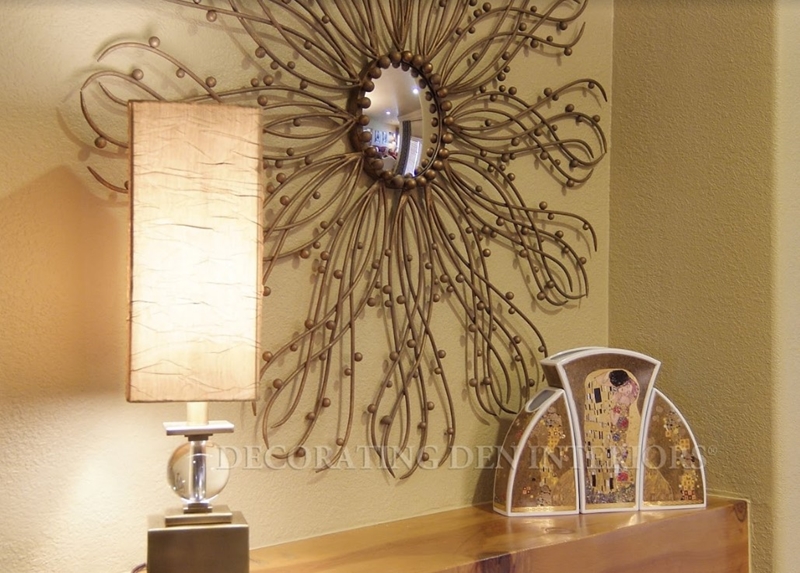 Create a wall display
The small space may not allow much standing décor, so you have to take advantage of your walls. Consider mismatching mirrors of all shapes and sizes with your favorite pieces of artwork. For a personalized touch, fill shadow boxes with vacation memorabilia, photos and postcards.
Elongate the floor with a runner
The easiest way to create the illusion of an extended hallway is with a runner. Choose a shade that complements the hue on the wall – just be sure it's one that can endure the wear and tear of high-traffic. A daring pattern or texture will give your entryway the subtle hint of flare it needs.
Offer a place to sit
If your space allows it, a bench for your guests to sit and remove their shoes makes an inviting touch. But you can still provide a small stool if you're space is cramped, according to Apartment Therapy. Your personal decorator can help you strategically place it so that it doesn't take up too much room.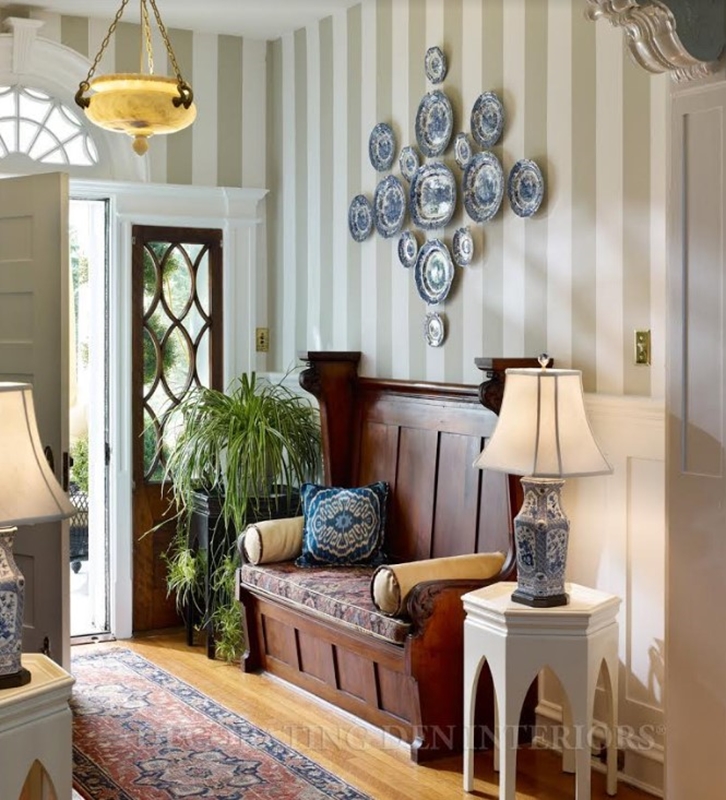 Enhance your overhead lighting
It's time to part with the 1970s overhead light fixture that's been intruding on the style of your entryway. Real Simple magazine suggested suspending a modern chandelier so that the bottom is precisely 6 feet and 8 inches from the floor. This placement offers a powerful visual effect without intruding in your walking space.
Organize your trinkets
Your foyer is likely the place you end up throwing your belongings the second you walk through the door. Between stacks of mail, keys, sunglasses and bags, it's not going to take long for your small space to get cluttered. Consider placing a basket on top of a chest to catch loose mail and papers. Place hooks near the door to hang your keys the second you get home so you'll never have to search for them again.
For more guidance and suggestions on how to revamp your entryway, get in touch with Decorating Den Interiors. A personal decorator can come to your home for a free consultation. He or she will assess the space and help you determine what design scheme will work best.