How to successfully use textures throughout your living space
There are many ways to give a living space some character. Painting with bold colors, accessorizing with blissful decor and using different patterns in furniture are a few options for making a statement. Textures are also effective for giving a room a personality; they add another layer of movement, style and structure that's satisfying to the senses.
While the idea of placing textures throughout your home makes sense in your mind, executing this strategy can be a bit more complicated. Using too many fabrics, 3D patterns and natural elements in one space can turn your home into a cluttered mess without the right delivery.
Here are a few ways to consider using textures throughout your living space:
Live plants in the kitchen
If you love spending time in the kitchen, add a textural element that can refresh the space with ease. Gorgeous glossy greenery isn't only beautiful, it's smooth to the touch and brings an environmental element indoors. You may even consider growing your own herbs near the window.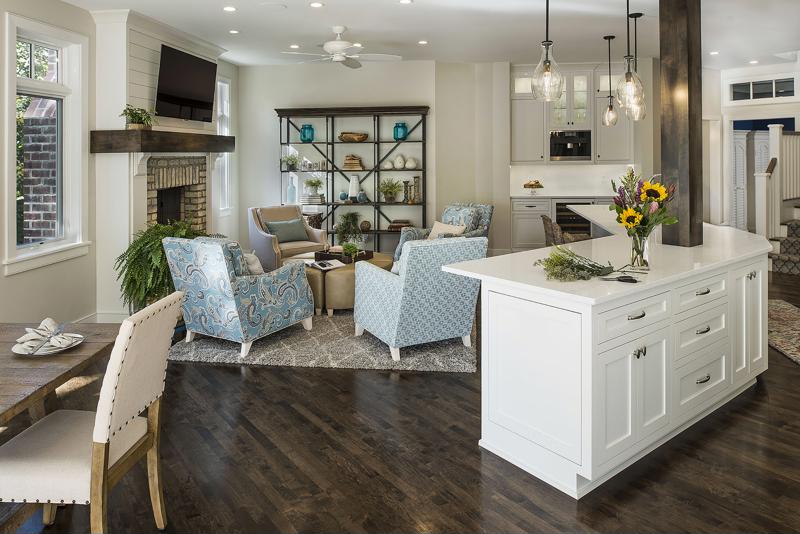 Textiles in the bedroom
Does your bedroom feel dull and less than inviting than before? Textiles are fascinating to the senses and can add character to your cozy oasis. From silk and cashmere, to wool and cotton, there are dozens of options you can use it the bedroom. Pick a textile you find fits your wants and needs most and utilizing it in your bedding, window treatments, area rug and any other accessory you can think of.
Sculptural elements in the living room
If your living room is lacking in the accessory department, you may consider adding more sculptural objects to the space. This is a simple way to build character in a room that was once flat, according to interior designer Brian Patrick Flynn.
"Sculptures can build character in a room that was once flat."
"To keep the room feeling well curated and packed with depth, each item has a distinctly different shape," he wrote for HGTV. "[These] faux horns add an organic touch while the plant and ceramic pot adds life with a handmade touch."
Faux fur in the office
The home office should be your place to get away from the hustle and bustle of the rest of the house, but that doesn't mean it should lack personality. One way to give it some style and comfort is with a trendy faux fur area rug. It's a great focal point that your guests will adore during the tour of your house. Plus, you can leave the slippers at the door and let the rug keep your feet warm.
Marble in the bathroom
Marble is a gorgeous, refined texture that's normally found in the kitchen. Why not take things up a notch and use it in one – or all – of your bathrooms? This is a simple option for adding shine and sophistication to a room that once went unnoticed.
When it comes to incorporating the right textures in your bedroom, living room or throughout your entire home, professional insight can be the second opinion you need. If you're interested in bringing more character into your house, contact a personal decorator from Decorating Den Interiors. He or she will come to your home for a free consultation to evaluate your living space, discuss your ideas and come up with the best plan to make your interior decorating dreams come to life.
Don't neglect textures, learn to embrace them! They can be the missing piece of the puzzle your living space has craved for years. Contact a design consultant from Decorating Den Interiors today!