How to transition your home decor with the season change
Seasonal transitions inspire an adjustment to everyday life. Besides changing up your wardrobe, it's the perfect time to spruce up the design scheme in your home. Rotating your décor allows you to take advantage of all of the wonderful colors, patterns and textures out there. No matter what season is on its way, you can easily exchange your home goods for something that aligns perfectly with the times.
A Decorating Den Interiors personal decorator can help you figure out what signature pieces will fit best in your space. He or she can help you make these six adjustments for transitioning your home décor:
"Exchange your throw pillows for new colors and textures."
1. Change your throw pillows
One of the easiest ways to change things up in your home is by exchanging your throw pillows for new colors and textures. For instance, fall is the perfect time to cover the couch in rust and ivory knit throw pillows. During the summer, you might consider blue ombre pillows that resemble splashing beach waves.
2. Switch up your bedding
Another simple piece of changeable décor is your bedding. You're drawn to this space for comfort naturally, but you can really boost the desire to jump in every night if the bedspread is seasonally inviting. During the warmer months, choose airy sheets in cool, bright shades such as cobalt blue and exotic orange. When the weather starts to get cold, exchange your lightweight bedding for a cozy comforter in dark, warm hues such as burgundy and chocolate.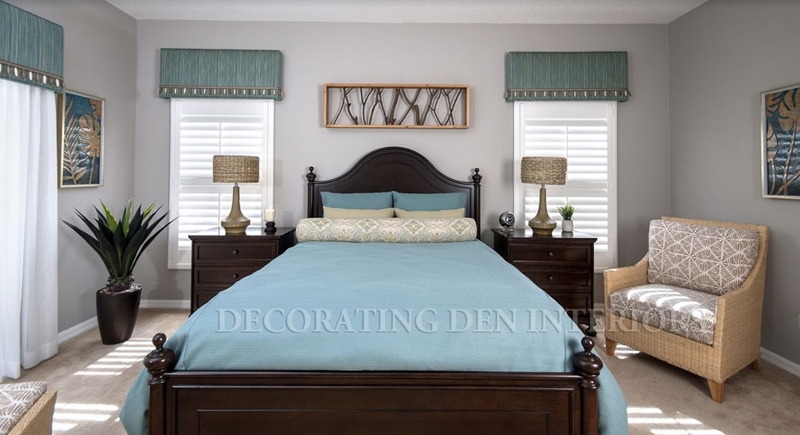 3.  Create seasonal displays
Let the season change inspire you to create festive displays throughout your home. A personal decorator can help you choose the perfect accessories, along with pieces you already own, to come up with something stylish and unique. Freshome suggested arranging candles in wooden boxes, plates and trays throughout your space throughout the year.
4. Throw out a new area rug
Area rugs really have a way with pulling an entire room together. What's best about these floor coverings is that they're portable and versatile, so take advantage of how they can easily transition your space throughout the seasons! Choose hues and textures that complement the rest of your décor.
5. Place seasonal fruit in the kitchen
Seasonal fruit isn't only delicious – it makes a simple yet elegant decoration. But don't just throw apples and grapes in a basket and call it a day. Based on the time of year, bundle the fruit with accent pieces such as branches, leaves, flowers or nuts.
Once you've spoken with a Decorating Den Interiors personal decorator, he or she will encourage you to take advantage of the free in-home consultation. With advice from the decorator, you'll figure out exactly what pieces of furniture and décor will work for you during the seasonal switch.