How to turn your bathroom into your own personal spa
There's something so inviting about a spa – it's a calm, tranquil getaway that allows you to leave your troubles at the door for an hour of relaxation. But wouldn't it be so much better if paradise was just footsteps away from your bedroom? News flash: You don't need to book an appointment at the sauna to receive spa treatment. Just turn your bathroom into your own personal station for relaxation.
It's simple. All it takes is some creativity and a few design tips from a Decorating Den Interiors personal decorator. Here are five ways to create the serene bathroom of your dreams:
1. Revamp your hardware
When was the last time your bathroom received a facelift from the floor to the ceiling? Now is the perfect time to take advantage of a revamp. You can achieve a spa-inspired bathroom with a clear, frameless shower, free standing bathtub and a sink with a waterfall faucet.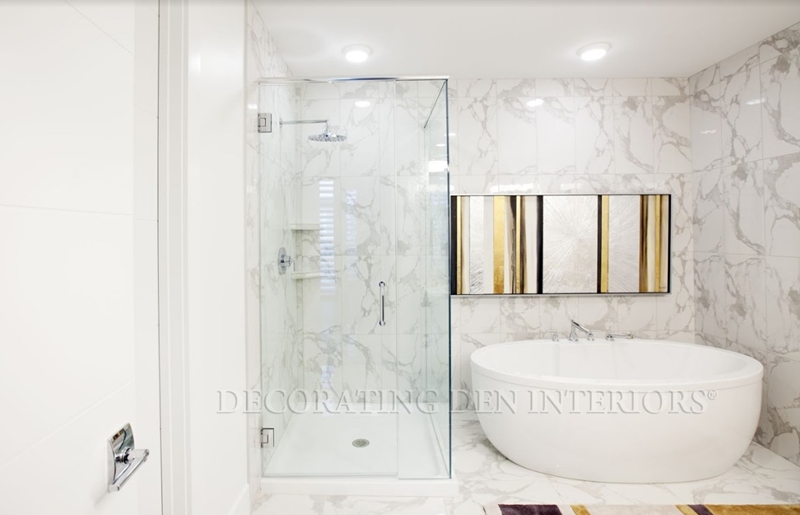 2.  Accent with textures inspired by nature
Staying on the subject of remodeling your bathroom, Houzz suggested accenting the space with textures inspired by nature. Sleek, wooden countertops and stone tile flooring can turn your washroom into the tranquil environment you deserve.
3. Take advantage of natural lighting
If your bathroom allows it, take advantage of all the natural lighting you can get. But if the room's location – or lack of windows – doesn't make this an option, simply invest in overhead lighting that gives off the same effect. A personal decorator can help narrow down a variety of lighting fixtures until you find the one that best fits the aesthetic of your dreams.
4. Accessorize with white
White walls, towels and other bathroom accessories are key features in a spa. The simplicity gives off the serene, crisp vibe rather the noisy, chaotic distraction bright colors might exude.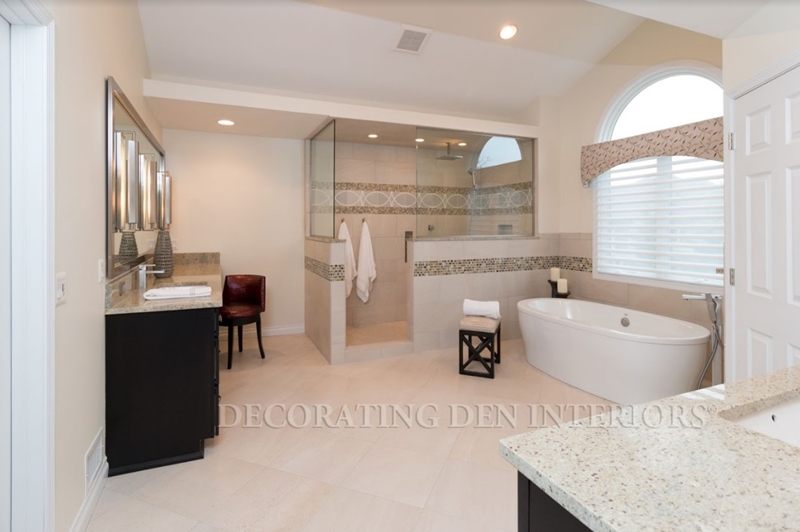 5.  Light some candles
Besides natural and artificial lighting, you'll want an option that lets you really tone things down after a long day. For those instances, HGTV suggested placing small jar and tin candles throughout the bathroom. You can decorate the counters and strategically set them near the tub. But don't just choose any candles – find a scent that soothes you.
6. Treat yourself with spa-like amenities 
Last but not least, don't forget to treat yourself – after all, this is your home spa. Place a vase of blooming flowers on the counter, along with a pitcher of cucumber water and lavender lotions to tantalize all the senses.
Remember: giving your bathroom the spa treatment is achievable when you reach out to a Decorating Den Interiors personal decorator. He or she will visit your home for a free in-home consultation and help you construct the perfect design plans.