Seasonal decor transition tips: Floating from summer to fall with ease
Seasonal changes inspire many transitions in our daily lives – the type of clothing we wear, fruits and vegetables we grow and decorations we display throughout our homes all go through a slight transformation to welcome each season. As summer's end surfaces and fall's beginning gets closer, now's the perfect time to start making the seasonal decor exchange.
It's important to remember that the change shouldn't be so abrupt, however. It's all about making a smooth and seamless transition. Instead of relying on your own intuition, you may consider reaching out to a Decorating Den Interiors design consultant. With his or her help, you can make the seasonal decor changes with ease.
Here are a few tips your personal decorator may suggest:
1. Embrace a neutral palette
Summer decor involves using lively colors like pastels throughout the home. Those hues are fitting for the season of sunshine, but not so much for fall. Make the transition by switching out bright colors for neutral shades. Perhaps a new lounge chair in chocolate brown or beige can make the statement you want to achieve this fall. Talk to your design consultant about how you can embrace a more neutral palette throughout your space.
2. Fill the room with seasonal scents
Nothing screams fall quite like its seasonal scents. Beyond your usual home decor, add a new festive element that welcomes autumn with open arms. Display apple cider, cinnamon and leaf scented candles atop the mantel, or light the fireplace you've been neglecting since last winter. This is a simple way to make a warm and cozy statement in your home after summer.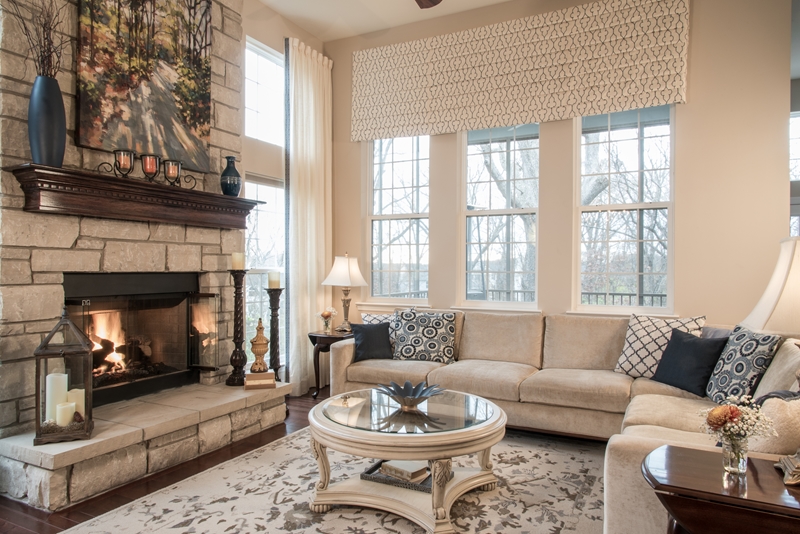 3. Dress up your floors
We've discussed time and time again how an area rug has a way with bringing a room together, and this definitely holds true during the fall. It's around this time when the weather starts to change, filling your rooms with a crisp breeze and cooler temperatures, so give your toes a cozy seasonal rug to rest on.
4. Update your accent decor
This is an easy way to make a seasonal transition. As stated earlier, you likely embraced summer with bright hues and festive patterns in accent pillows, wall art and other decor elements – so just switch colorful decorative pieces out for less vibrant, more warm and neutral arrangements.
It's hard to believe, but fall with be here before you know it. To keep your home decor from seeming outdated, make sure you reach out to a personal decorator from Decorating Den Interiors. He or she will come to your home for a free consultation to assess the space, discuss fall decor options and provide insight on making a seamless transition.
So what are you waiting for? There's a design consultant ready and waiting to help you today!