The benefits of accent lighting
Fixing up your room with new furniture, decor and other accessories will put you on the right track to a successful makeover, but accent lighting can bring the theme together and make the space feel complete. Whether you're interested in wall sconces, floodlights, recessed lights or tracking lighting, there are dozens of options to choose from that can cater to the look you're going for. Best of all, as simple as accent lighting may be, it can make a large impact on the overall feel of the room.
Before you start navigating through your lighting options, be sure to reach out to a Decorating Den Interiors personal decorator for assistance. He or she can provide assistance and give you insight on how beneficial accent lighting can truly be. Here are a few of its advantages:
1. It makes a stunning focal point
Turn your guests' heads as they enter the room with the perfect accent lighting. Certainly, the point of this fixture is to focus light on another area or object, but it can be an attraction zone on its own. If this sounds like your style, talk to your personal decorator about finding the perfect piece based on your intentions.
2. It can accentuate your wall decor
Or, if you want the room to revolve around a certain piece of wall decor, accent lighting can make this happen. Relying on overhead lighting or floor lamps to bring attention to decorations doesn't work well because it isn't focused in on them. With accent lighting,  the fixture can hug your wall decor effortlessly.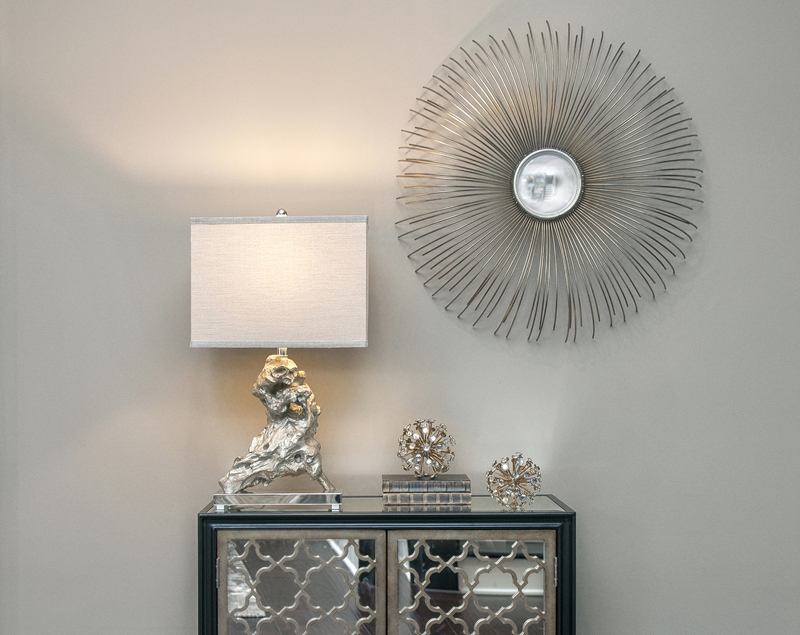 3. It can improve the atmosphere in your room
If you're looking for a subtle way to set the right tone in the room, accent lighting can do the job for you. This especially holds true if you're interested in dimmers – lights that can dim and brighten manually – as they can transform a room from dark and romantic to cozy and welcoming.
4. It's the perfect year-round decor piece
Many of your pieces of decor likely have a timestamp – they're either out for one season or seemingly dull halfway through the year. Accent lighting, however, can make the perfect decoration year-round. Talk with your personal decorator about what style of fixture would look best in your room, regardless of the time of year.
5. There are so many styles
As stated earlier, there are ample styles of accent lighting fixtures to choose from. This allows you to be versatile and make the best decisions based on the atmosphere you're trying to evoke. Moreover, consider getting in contact with a design consultant from Decorating Den Interiors. He or she can come over to your home and provide a free consultation to properly assess the space and offer design suggestions. This educated assistance can help you make the best decision toward sprucing up your space.