Why should I own an area rug?
Have you ever finished decorating a room in your home and it still seems like something's missing? As if there's one final piece of decor that could potentially bring the room together, but you can't quite put your finger on it? Here's a hint: Look down. If your hardwood – or fully carpeted – floors seem dull or too exposed, perhaps an area rug is the finishing touch you need.
Not sure if the investment is worth it? Here are four reasons you should own an area rug:
1. To tie everything together
You can easily address that "something's missing" feeling you have after decorating your space by placing an area rug in the room. This piece of decor can tie the room together by bringing furniture ends to a common meeting point, and also by creating an overall cozy feeling in the atmosphere.
2. To add a new element of style
Does your room seem dull and lacking in style? With an area rug, you can make a statement where it matters most. If you're not interested in going big and bold with wall colors, furniture or lighting fixtures, make it happen with a colorful area rug. This piece of decor can help bring out your wild and creative side.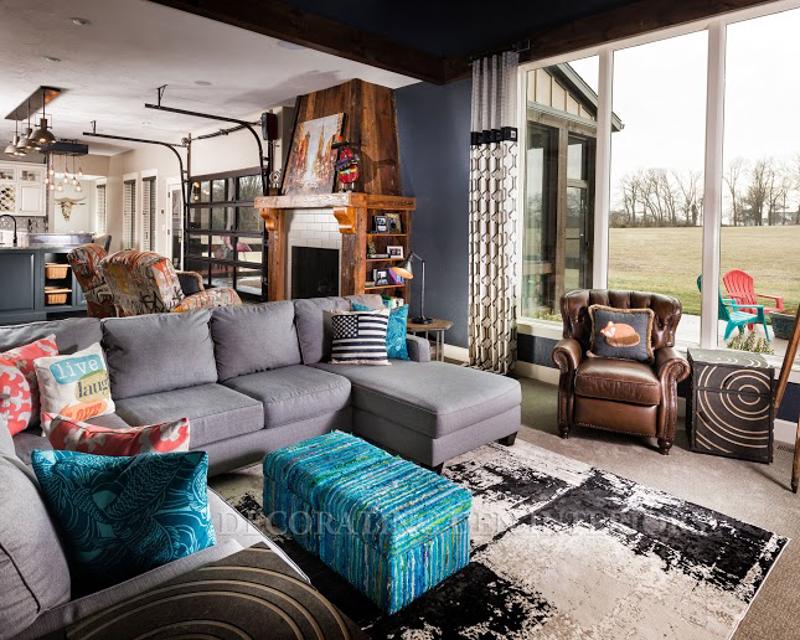 3. To bring comfort to the space
While hardwood floors are timeless when it comes to style, they can fall flat in the comfort department. An area rug can help make your guests feel more comfortable on a cold winter's day, and more relaxed when you want to spend the night in, curled up on the couch.
4. To make a change without going permanent
Perhaps you're looking for a simple way to make a big statement in your home without committing to any serious renovations. Investing in a fully carpeted living room may transform the space, but it's going to take a lot of time, effort and funds to achieve. By purchasing a stylish area rug instead, you can still make a statement in your home, but it won't cost you nearly as much. Additionally, it's not a permanent change – area rugs can be moved around a space, or even to a different room. Plus, you can take them with you if you move into a different home! All of these reasons make it a worthy, versatile investment in the long run.
While it may come across as a simple piece of decor, choosing the perfect area rug can be an intimidating venture. If you need help finding one that fits your space, get in touch with a personal decorator from Decorating Den Interiors. He or she will come to your home for a free consultation to evaluate the room's size, style and atmosphere to provide area rug recommendations.
There's no need to stress about bringing your space together. A design consultant from Decorating Den Interiors can help you complete any room in your home.