With spring around the corner, is your home ready for a big event?
It's hard to believe that spring is right around the corner. Soon enough, you'll put away the winter decor and start hanging flower baskets from the front porch to welcome the sunshine and warm temperatures with open arms. There are plenty of reasons to get excited for springtime; between Easter, weddings, graduations, anniversaries or other events, there's so much to look forward to alongside the nice weather.
But if you're hosting a big event this year, now's the time to ensure your home is set to accommodate your guests. Here are a few ways to get your living space ready for a springtime party:
Start your spring cleaning
The temperatures might still be low, but that doesn't mean you can't get a head start on your spring cleaning routine. Beyond your normal weekly regimen, clean the windows – inside and out – dust the ceiling fans, sanitize the fireplace and get in each and every crack and crevice that you likely neglected during the winter. Freshome also recommends taking this time to test out all of the emergency systems in your home, such as the security system, smoke alarm, carbon monoxide alarm and fire extinguisher. This is a great way to prepare if something goes wrong during your big event.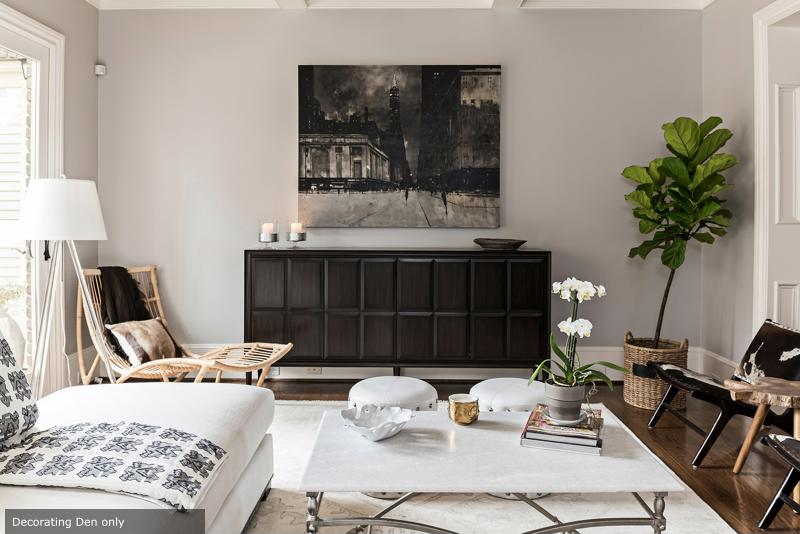 Reorganize your coat closets
Beyond sanitizing your space, take this time to reorganize your coat closets. You'll need the extra space to accommodate your guests, even if they don't plan on sticking around for too long. Go through all of your coat closets and remove any shoes, jackets and accessories you won't need again until winter. Make note of the clothes you didn't wear in the last year and decide if it's a better idea to donate them than leave them hanging in the closet to take up space.
Reconsider your furniture arrangement
Take a look around all of the living spaces of your home and ask yourself: Do these rooms encourage steady traffic flow for a large group of people? By taking on the responsibility to host a big event, you're promising that your guests will feel comfortable while they're in your home. If your space seems too cramped, take the time to reorganize your furniture to accommodate everyone. You may even consider moving pieces of statement furniture to the basement for the time being if it seems like they'll be in the way.
Bust out the fresh finishing touches
Removing the clutter from your home and rearranging the furniture prepares the foundation for your party, but you still need to show off your style and personality. The Spruce recommended stimulating the senses of your guests with fresh finishing touches. Flower arrangements, candles and incense make lovely, comforting statements in any home, especially during the springtime.
Once you've cleaned up your living spaces and accentuated final touches of decor, you may need a hand when it comes to developing a theme based on the event you're hosting. By hiring a personal decorator from Decorating Den Interiors, you can forget about the stress of sprucing up your home's design and hand it off to an experienced professional. Your design consultant will come to your home for a free consultation to evaluate your space and discuss your ideas. From there, he or she will provide recommendations based on the event, your style, everything you've envisioned and more. You have enough to worry about, between planning the party, preparing the guest list and cleaning up your home. Let a professional decorator take the reins in decor and design the party space of your dreams.